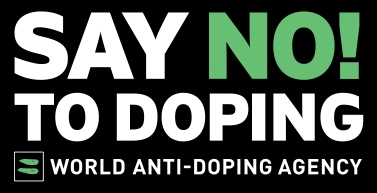 Documents
What is doping?
Doping is defined as the occurrence of one or more of the following anti-doping rule violations as defined in Articles 2.1-2.11 of the World Anti-Doping Code.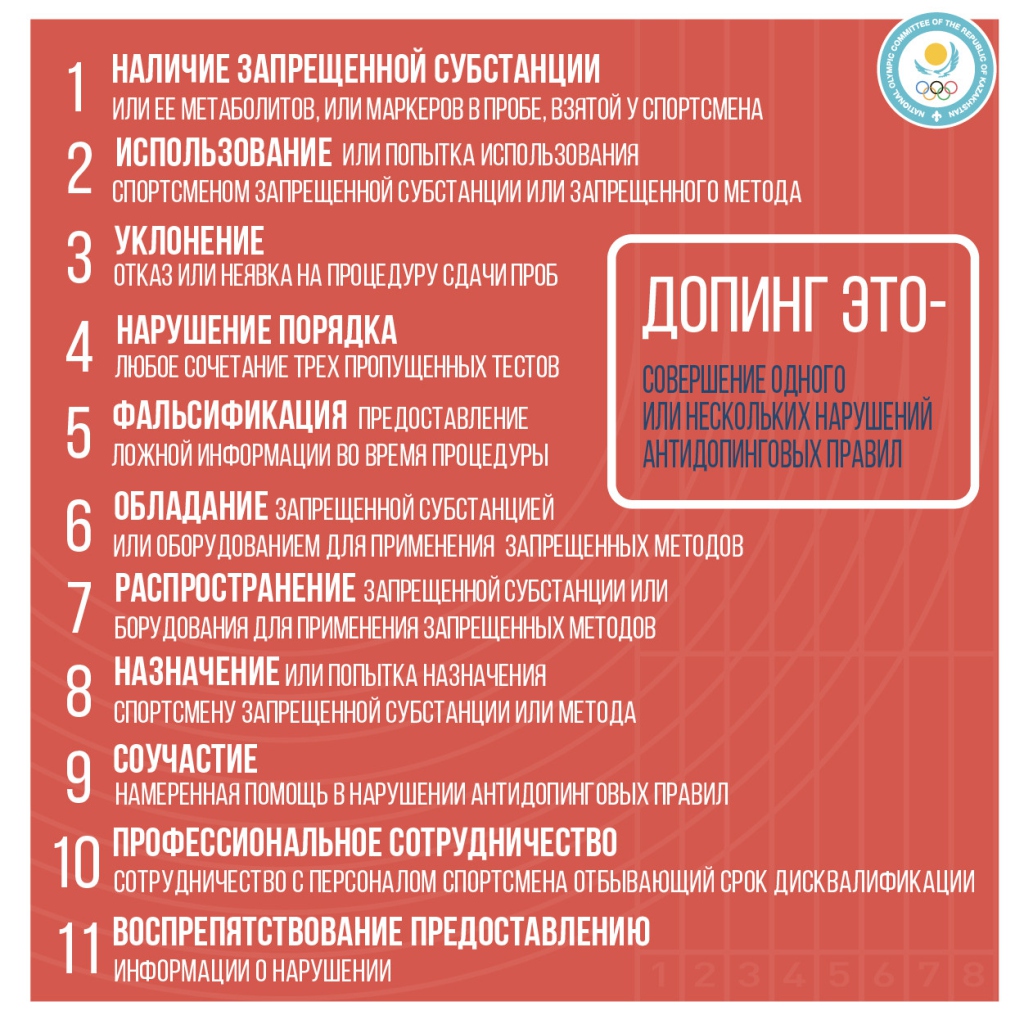 Anti-doping rule violations include:
Presence of a Prohibited Substance, Metabolites or Markers in an Athlete's Sample
Use or attempted use of a prohibited substance or prohibited methods
Refusal or avoidance of sampling without good reason after receiving official notification.
Lack of information about the whereabouts of the athlete and missed tests
Tampering or attempted falsification at any stage of Doping Control.
Possession of substances or methods prohibited in sport.
Distribution or attempted distribution of prohibited substances or methods.
Administering or attempting to administer a Prohibited Substance or Method to an Athlete.
Complicity. Prohibited cooperation.
Obstructing the provision of information about the violation.
The Anti-Doping Rules include a Prohibited List, ignorance of which will in no case be an excuse for violating them. Although federations and staff (coach and sports doctor) play an important role in providing the athlete with information on all aspects of doping control , the main responsibility lies with the athlete. The athlete is responsible for everything that enters his body.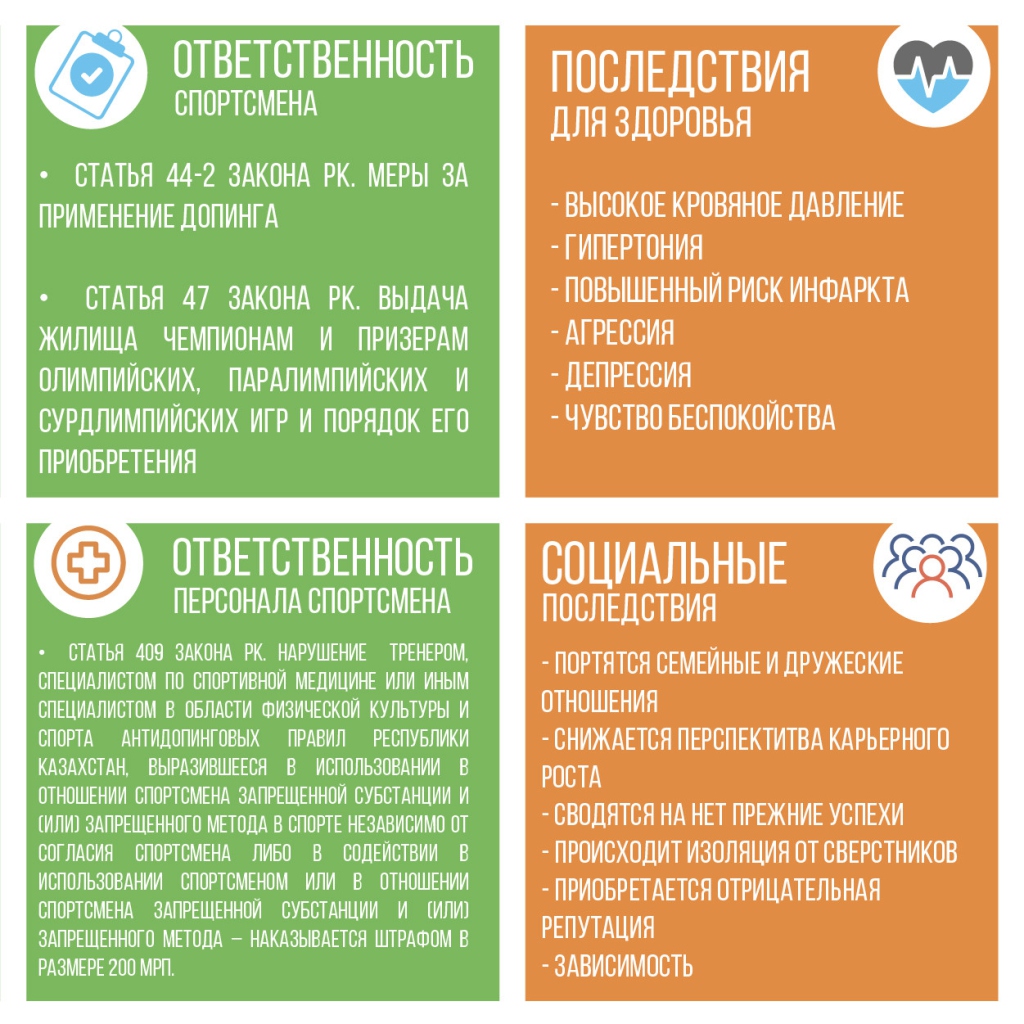 ONLINE LEARNING
By clicking on the link qaznado.triagonal.net you can complete an online training program in the main aspect of knowledge on doping and anti-doping issues.
events
The National Olympic Committee conducts programs on anti-doping issues on a regular basis. You can find out about new programs and the results of already implemented projects by following the link: olympic.kz. You can learn about new NFC programs in the News and Announcements section.
LIST OF DISQUALIFIED
By link, you can familiarize yourself with the current list of Kazakhstani athletes in the period of disqualification: Kaznadc.kz